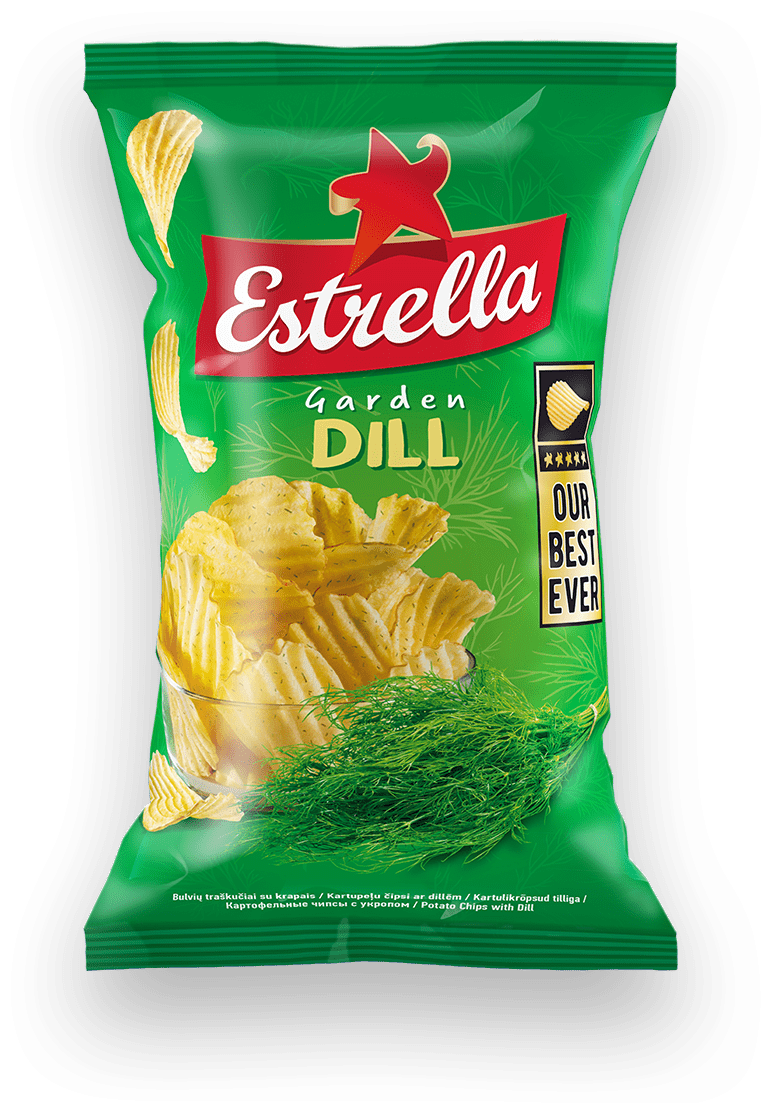 Nutrition declaration
100 g
Energy
2242 kJ / 538 kcal
Fat (of which saturates)
35 g (3,3 g)
Carbohydrate (of which sugars)
48 g (1,4 g)
Classy ESTRELLA potato chips
Real classics of a good time for classy classics!
More on the product category
Ingredients
Potato Chips with Dill
Ingredients: potatoes, sunflower oil, salt, natural flavouring preparation: includes onion powder, dill (0,3 %), chives; maltodextrin, flavour enhancers: monosodium glutamate, disodium guanylate, disodium inosinate; dextrose, MILK powder.
Pack sizes: 75 g, 140 g, 200 g.